Tracking your parcels is a great way to ensure peace of mind. Most postal providers offer fully tracked parcel delivery services, with many offering GPS tracking so you can pinpoint the exact location of your parcel. In this quick guide we'll cover the essential questions you may have about tracked parcels.
How Do I Post a Tracked Parcel?
You have several options to post a tracked parcel delivery in the UK, many through an online store. Royal mail offers 24 and 48 hour tracked delivery for parcels. They can either be posted at your local post office branch, in a post box if the parcel is small enough, or collected from you depending on where you live. Royal mail also offers signature on delivery services, though these may be paused depending on the status of the Covid-19 pandemic.
Another option for tracked parcels is DHL, who can collect parcels from you, though you can also drop them at one of 3500 service points across the UK. Tracked parcel services are also available in the UK through DPD Local, Parcelforce Worldwide, and UPS. There are a variety of courier tracking delivery services in the UK. You can also request whether to leave a calling card or attempt redelivery with some providers.
How Do I Track A Parcel I Sent?
With all tracked parcels you should receive a tracking number, either on your receipt or emailed to you. This reference number can be entered onto the relevant website, be that Royal Mail, DHL, DPD Local, Parcelforce, or UPS. From here you will see up to the minute tracking information for your parcel. Most of these providers will also have apps for android or apple phones, allowing you to track your package and receive notification through your phone.
How Do I Find a Parcel Without a Tracking Number?
Your first step should be to check your emails, including your bin and your spam folder. Many online parcel services require an email address and will send you an email with your tracking code.If you are sending the parcel to someone else, it is also worth contacting them to see if the parcel has arrived.
Otherwise, you will need to contact the customer service team of the postage provider you used, and provide them with other relevant information from the order. This may ultimately not be enough though, with Royal Mail unable to tell you your tracking number if you have lost it. Sadly if you have a parcel without a tracking number, you may be not be able to track it
What Do I Do if My Tracking Number Doesn't Work?
Firstly, make sure you have entered your tracking reference correctly, to save yourself from unnecessary frustration. Check you are entering it into the correct website or app for your postage provider.
If you have done both of these, there could be an issue with your package, such as a part of the scanning process being missed. Your best option is to contact customer support for your postage provider, quoting your tracking reference. They are likely to have information you do not have access to, and to be able to raise a support ticket to find out what is going on with your parcel.
How Much Does it Cost to Send a Tracked Parcel?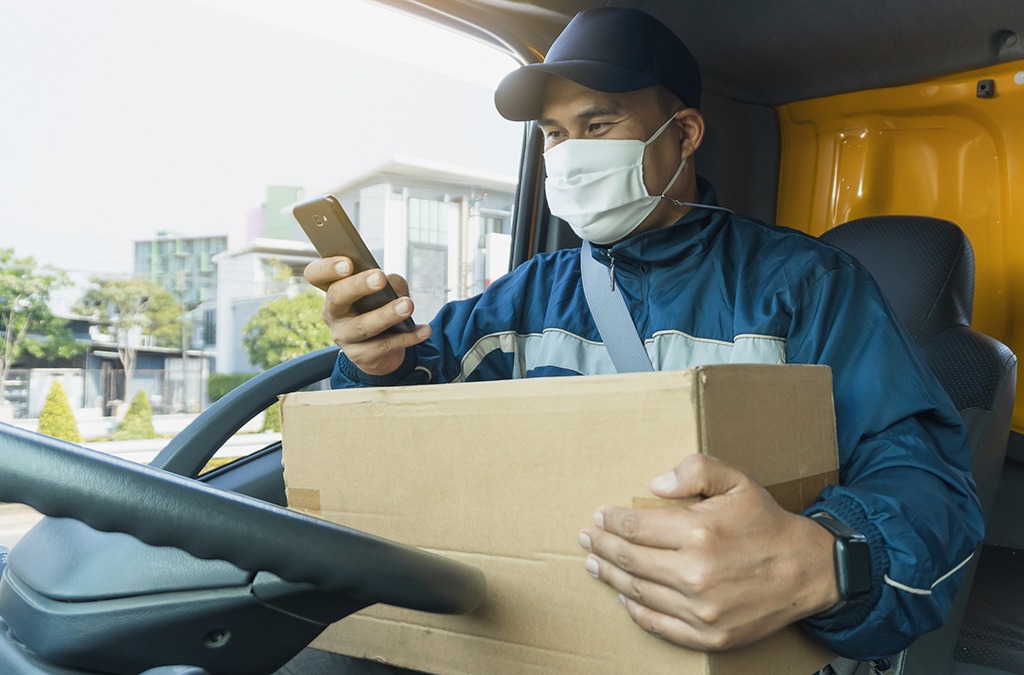 We conducted a quick experiment, getting quotes for the same 1kg package across all of the tracked delivery services mentioned. The costs for these deliveries were as followed:
Royal Mail Tracked 24: £5.46 for next business day delivery from a drop off
DHL: £5.89 for next day from a drop off. £8.89 for door to door service
DPD Local: £3.99 for drop off to drop off (the recipient collects from their local drop off point). £5.39 for shop to door. £7.99 for door to door on the next working day
Parcelforce: £13.90 for next day door to door
UPS: £7.19 for next working day
There are some other factors to consider, such as insurance on parcels (£100 from Royal Mail and Parcelforce, £60 from UPS, £50 from DPD Local, and £25 from DHL).
What We Do at The Delivery Group
Here at The Delivery Group we work with businesses on boutique postal solutions tailored to their needs. We deliver parcels for ecommerce businesses, and have recently launched an international parcel distributor called Etrak, utilising our network and the latest technological innovations to offer an end to end parcel solution for businesses of all sizes.
We also offer door to door parcel tracking through our app and on our website. If your business is looking for a flexible solution to your postal needs, The Delivery Group offers an exceptional and personalised service, with dedicated account managers for all of our clients.
Get a quote now for your business or call us on 0333 0111 999 to talk to one of our team.