The Delivery Group is the UK's Leading e-commerce, mail and pallet specialist. The company has vast experience with the distribution of post, packets, parcels, managed mail and pallets. With 8 national locations they offer an infrastructure that can handle over a billion items per year. The Group has further expanded its operational footprint with the imminent opening of a new processing hub in Warrington, Cheshire and they require a new sorter. The Delivery Group and Equinox MHE have a solid and long lasting partnership, with multiple sorters and a high speed label line already installed. To crown the collaboration between the two companies, the existing sorter fleet will be expanded yet again.
James Wilkins, Managing Director at The Delivery Group explains: "We are growing our infrastructure at an incredible rate. Automation is our key to sustaining our growth and we have successfully completed several automation projects together with Equinox. The slide tray sorter is a proven concept for us. It is already in place in our Warrington and Luton Hubs and this new slide tray sorter is very similar to the ones previously installed. The wide variety of items that need to be handled vary from large postal bags to trays, packages and large letters. Not every sorter is able to handle such a wide variety of items on one machine, but The Delivery Group already owns two slide tray sorters and recognises its sorting flexibility."
One of the challenges in this project was the short delivery time that was required. The order was placed end of May and the installation had to be in place before Black Friday. The delivery is planned for the first of October, which gives The Delivery Group valuable time to train all operators and fully benefit from their sorter before Black Friday.
Sorting buffer
With a high amount of large items that need to be sorted, the buffer in this system is of the utmost importance. Full lane sensors detect when a sorting exit is full and this station won't be used for sorting until the buffer is cleared. To provide buffers large enough for the items and prevent this overflow stops, the items are sorted directly onto driven roller conveyor lanes. These conveyors are seven meters long and provide enough time for the operators to handle the items without causing an overflow in the buffer.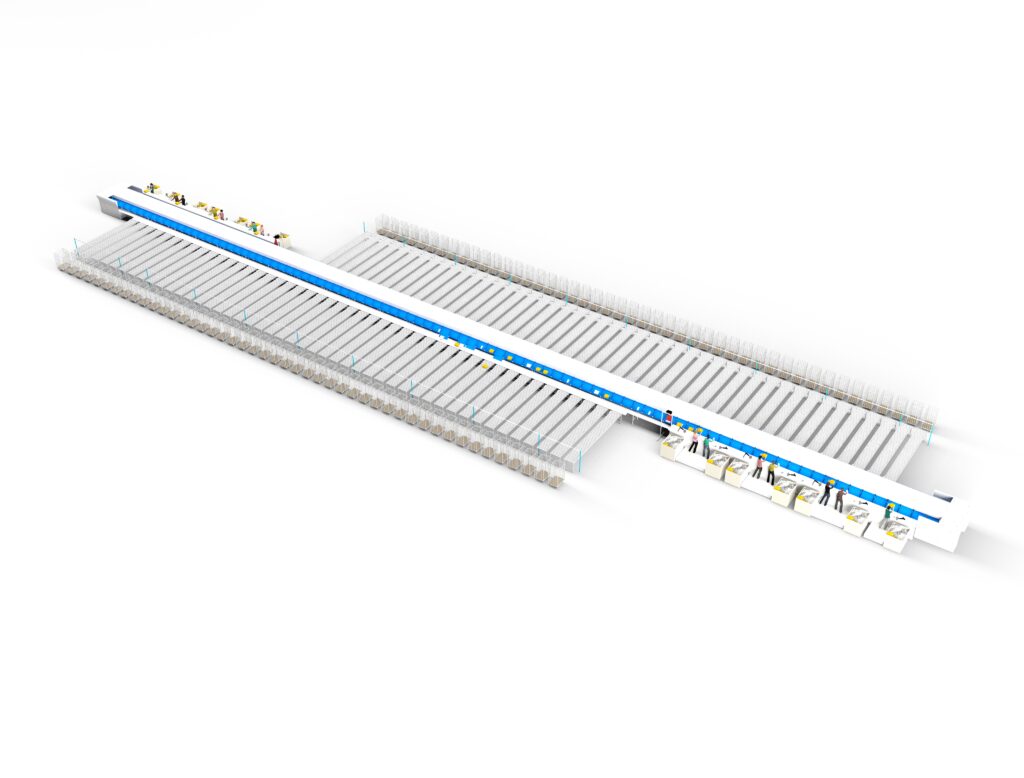 Increased sorting capacity
James Wilkins continues: "This latest sorter does have one huge difference with the previously installed slide tray sorters. There are two induction zones instead of one. The sorter has a speed of 5.000 carriers per hour. However, with two induction zones, the operational capacity is increased to 6.650 carriers per hour. This was necessary to match our required capacity."
The sorter will be up and running in October. For more information about this project or the solutions provided by Equinox, please visit www.equinoxmhe.com.