Dropshipping is growing in popularity as the most simple, and accessible, form of opening and running an eCommerce business. New business owners need only a computer and an internet connection in order to earn a living from this form of online selling, as out of the many business models and styles to adapt to, dropshipping allows you to sell products to an international audience without the need of renting or owning a warehouse.
Online sellers will also be pleased to know that, with dropshipping, shipping is taken care of by the manufacturers of your products. All you need to do is fill your online store with products and watch the money flow in. That all seems great, right?
As simple as dropshipping sounds, this business model does have its difficulties that can make the whole process less than easy. So, first things first.
What is Dropshipping?
Your partners with dropshipping are your products' manufacturers or wholesalers. During this process, they own the inventory, not the retailer. Your customers will place orders and make payments on the merchant's online shops, then, the merchant purchases the ordered goods from the dropshipper. Drop shippers then receive the original order information, leading to shipping products directly to the customer.
In this form of fulfilment strategy, by marketing, selling, and providing customer service for the dropshipper's goods, the merchant becomes a third party who receives a profit. As you are the retailer in this process, you will be the one setting the final prices; meaning that the final profit margins are up to you.
What is an Order Fulfilment Company?
In the retail supply chain, the section that receives, processes, and ships customer orders is known as fulfilment. And to complete this stage, many merchants choose to outsource these tasks to a third-party fulfilment company, such as The Delivery Group. As an effective third-party fulfilment company, The Delivery Group can help with handling your inventory, help pick and pack customer orders, process orders, and ship your goods.
Retailers and online sellers typically hire fulfilment companies, like The Delivery Group, to assist in the efficient running of their operations. They buy goods to be listed on their online store and deliver them to the fulfilment centre. The next stage happens whenever a customer places an order on your online store, as the order details are routed to us, where we subsequently pick and pack your merchandise and ship it according to your specified delivery times.
Though order fulfilment can sometimes be done in-house, this is typically only an option for small businesses and startups. This is because, as your business develops and your volume of orders continues to grow, you'll outgrow your available space, labour, and time available to deal with the growing amount of orders – meaning you'll eventually be unable to keep up with any delivery promises you've made online.
When this happens, it makes sense to hand these duties over to a partner company, like The Delivery Group, who can deal with these duties with much more space; and a much larger team.
To read more about our fulfilment services, click here.
Dropshipping Vs Order Fulfilment: The Main Differences
Whilst both business models offer an alternative to owning a brick and mortar retail space by owning an online shop, they are also two separate business models with crucial differences. Most importantly, differences between dropshipping vs order fulfilment come in the form of the possession of merchandise, operations, control, the relationship dynamic, and risks associated with both methods.
Who Owns What?
One of the more outstanding differences between the two business models is the ownership of inventory.
Merchants who partner with fulfilment companies own the goods that they need help managing, however, it can be a hefty investment buying stock before selling it; although this does boast the advantage of control over offerings and profits.
In contrast, retailers who operate with the use of drop shippers never possess or own the products that they sell. Merchandise stays with the supplier until it needs to be shipped directly to a customer. Whilst this approach offers far lower financial risk, it does mean that you can never be sure of the quality of what's being shipped out.
Control and Reliability in Operations
Though the typical daily duties in running each type of business model can have significant differences, both methods take shape with the conception of an online store through your chosen eCommerce platform.
Dropshipping retailers use dedicated drop-ship marketplaces to browse products and connect with suppliers. This leads to goods being turned into listings and integrating the platform with your online shop, a straightforward solution to the traditional eCommerce counterpart.
Customers who buy goods from a dropshipping merchant can expect the order to be forwarded to the wholesale supplier. This requires attentiveness from sellers who must monitor their orders to ensure they are being fulfilled efficiently and reaching out to their suppliers if and when any lapses occur.
On the other hand, fulfilment companies offer automatic order routing, with a far more reliable guarantee of efficiency. This allows you to spend minimal time on order processing, and focus more on the things that matter – like growing your business.
Whilst customer service obligations differ from model to model, dropshipping sellers often need to spend far longer working to help customers who are experiencing difficulties, whereas when you work with a fulfilment company; complaints tend to be minimised – with many partners offering to perform customer service duties on your behalf.
Relationship with your Partner Company
The relationship dynamics between retailers and dropshipping online stores are different to that of retailers and fulfilment companies.
When dropshipping, suppliers provide retailers access to their inventory levels and infrastructure. They also focus their operations on manufacturing, wholesale, fulfilment, and partner with merchants in order to take care of the remainder.
With the provision of marketing, customer service, and sales channels, retailers can complete the supply chain for them.
eCommerce merchants hire fulfilment companies to take care of resource-intensive tasks on their behalf, providing them with access to their detailed infrastructure systems in exchange for payment.
Drop Shipping Vs Order Fulfilment: Which is the Better Option for You?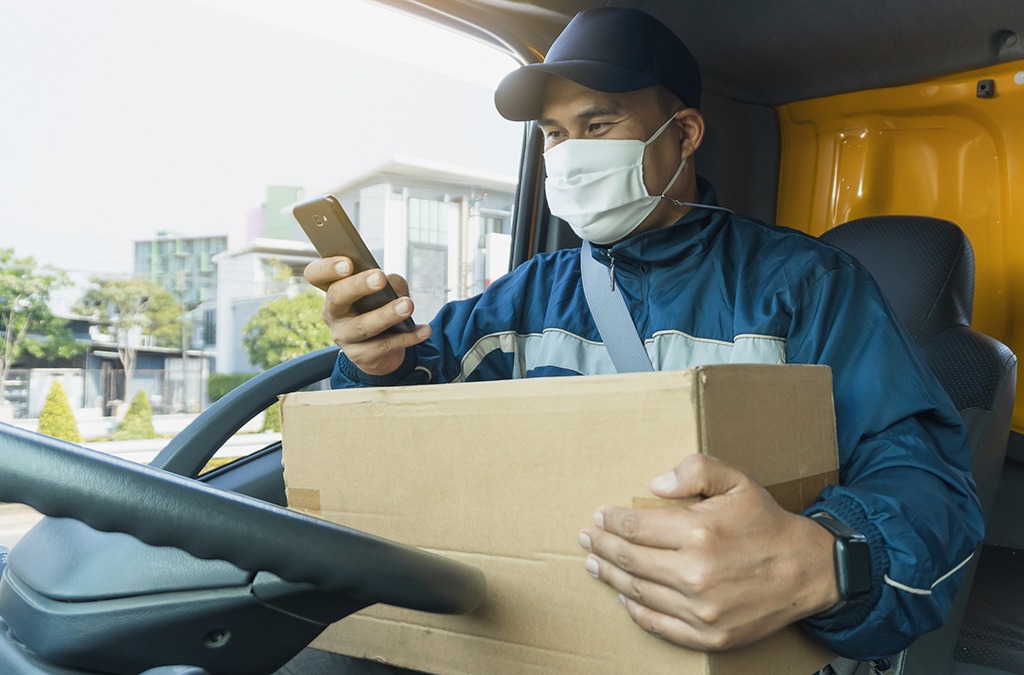 Dropshipping partnerships and fulfilment companies each provide a solution to different problems. If you're planning on starting an online store, but still aren't sure which model will work in your favour, consider the resources you have available, and your level of expectations.
When to Use Dropshipping
The dropshipping method tends to yield lower margins but can become profitable faster compared to standard eCommerce routes. This can be credited to the small investment of time, and the smaller amount of capital required to start. This method is a good option for smaller businesses or those limited in their resources. The pros and cons of drop shipping consist of:
Pros:
Minimal levels of required capital
Adaptable inventory
Ability to experiment with the market
Flexible time investments
Cons:
Small profit margins
Longer delivery times
Less control over quality and fulfilment
Communication difficulties
When to Use an Order Fulfilment Company
The profit margins from traditional online stores are significantly higher than that of a store that utilises dropshipping, however, there is a greater investment of time and money required for this business method to work. It will take a longer period of time to recoup your startup costs, but many dedicated retailers benefit from the level of control offered in the fulfilment business model.
This option is best for entrepreneurs with the available resources to commit to the long-term growth of a business.
Pros:
Greater profit margins
Shorter delivery times
Scalability
Reduced overhead costs
Higher levels of control over inventory and fulfilment
Cons:
Larger quantities of capital required
Larger financial risks
Significant investment of time
Longer time periods to generate a return
Get in Touch With The Delivery Group Today
Though both, dropshipping and utilising order fulfilment, offer great benefits in their own rights; which one is best for your business depends on your needs and capital. If you're still not sure which option between dropshipping vs order fulfilment is best for you, you can discuss your options fully with us, and see how The Delivery Group can benefit your business, get in touch with us today.
We'll do what we can to help your business expand out of in-house fulfilment, and into something far more profitable.